I'm a self taught artist and I love teaching!
My story is simple.
I showed talent as a child, but my parents discouraged art. I became a nurse and raised a family - pretty busy. Then I bought a cheap set of watercolors and fell in love. I told my husband, 'I'm going to keep painting with these until I get really good.' 'Sure you are,' he agreed. And, after a long, long time and a lot of perseverance, it did happen. I want to help it happen to you NOW!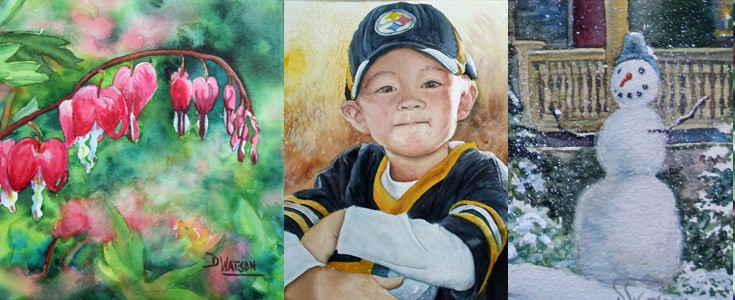 I have how to paint watercolor courses here on Teachable and also on my new site - www.Patreon.com/watsonwatercolor.
What's the difference? The course here can be purchased one course at a time, or by monthly membership and, on Patreon you pay a monthly fee to access all the courses, and get emails when the new courses are uploaded on Fridays.
And yes, this cowboy is a watercolor painting. (Reference photo used with permission by Diana Robinson) Have fun and learn from a master - sign up today!