SATISFACTION GUARANTEED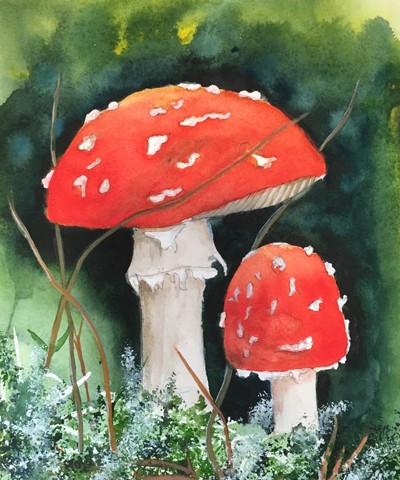 I want you to love these courses! If you don't feel it's a good fit you, just contact me within fourteen days for a full refund.
Images used are student work, done in classes.
.
Frequently Asked Questions
Do I have enough talent to paint?
Every human has a unique ability to express themselves with art. Most students pick up watercolor basics pretty quickly, and you'll be able to produce paintings to be proud of from your very first lesson. Mastering techniques just takes practice. Whether you've never painted or have painted for years, these classes will help expand your knowledge and use of watercolor.
How long can I access my class?
There is no time limit for using your class - finish it in a day or take as long as you want. Revisit your class at any time.
I'm enrolled - how do I find my course?
Once you're signed in, click 'My Courses' in the top menu to see your personal list of enrolled courses. Or, click this link to log in: sign in
I forgot my password - what do I do?
On the log in, you can click reset password. If you continue to have problems, email me at [email protected] and I'll reset it manually.
It won't let me log in, saying the email address is already in use.
There are two options to enter - sign up or log in. Be sure you are using log in and not sign up.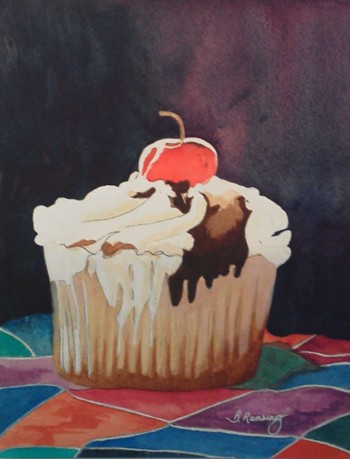 The videos won't play
1. The most common problem is the internet browser. Internet Explorer often has glitches with videos, so we recommend using Chrome or Firefox instead.

2. Enable cookies on your computer.
3. Clear your browser cache or history.
if these measures don't work, email me at [email protected] with a description of the problem.
Can I sell or show my paintings?
Yes, absolutely! I'm always happy to see students proudly showing their work on line, and sales are even better! Feel free to make prints, cards, anything you like. (Check any art show's rules before entering - and good luck.)