Basic Trees
This lesson is for anyone who wants to paint a lovely winter landscape, whether an 8 x 10 painting or a 4 x 6 card.
You'll use a limited palette of Blues, Brown, Yellow or Gold and a little Red. (Every painting needs a little red.)
Follow along step by step for great guided practice in creating everything a landscape needs, starting with the sky and distant tree line and working up to the finishing touches like tiny cardinals in the tree.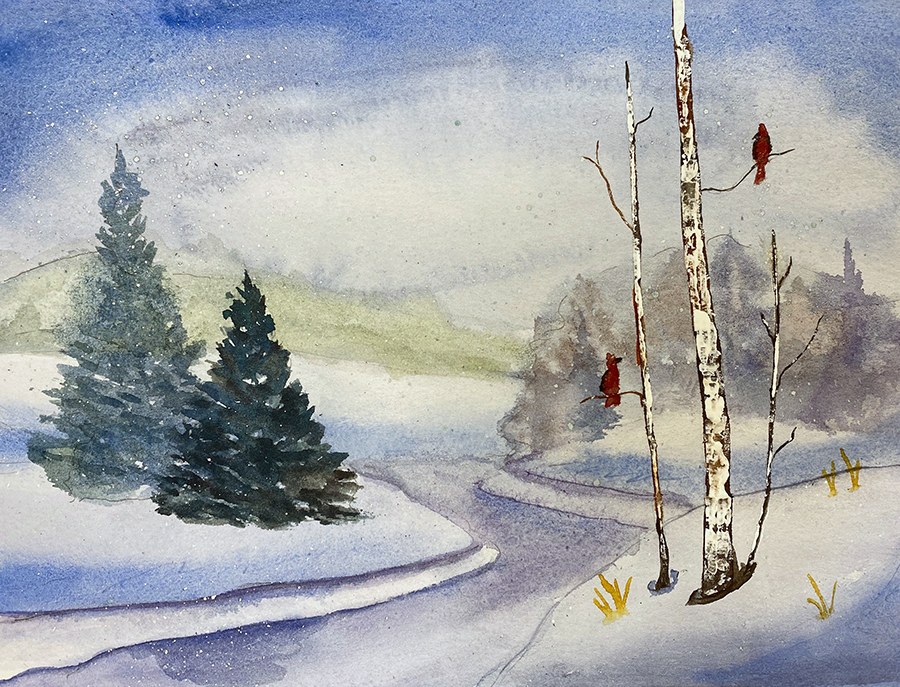 Students had fun with this lesson.
Each student put their own twist on this lesson, and all were great! (Student painting)